HEALING TOUCH PRACTITIONER ANNIE BRENNER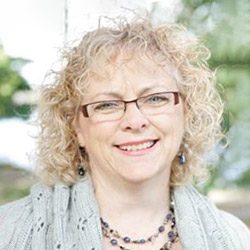 Annie is originally from the Chicago area and graduated from American University in Washington, D.C. with a bachelor's degree in International Relations. After working in the healthcare field for 10 years, she received her Healing Touch training in Minnesota, and earned her certification as a Healing Touch Practitioner in 2011.
Healing Touch is a relaxing, nurturing energy therapy. Gentle touch assists in balancing your physical, mental, emotional and spiritual well-being. Healing Touch works with your energy field to support your natural ability to heal.
Clients remain clothed during the session, either lying on a massage table or sitting in a chair.
Annie has worked with people of all ages over the past 5 years, to assist in balancing their energy centers and enhance the flow of energy throughout their bodies. Many have experienced relief from pain or anxiety and felt a deep sense of relaxation during their session. She believes in the restorative power within each of us, and enjoys assisting individuals in their own healing journey.
Annie was a Healing Touch Volunteer at the St. Cloud Hospital for 9 months during her Apprenticeship. She now works as a Program Facilitator on the In-patient Mental Health Unit, leading group therapy sessions.
Her heart's desire is service to others, so that they may heal, feel at peace and experience joy in their lives. Faith and family are Annie's first priorities. Keeping in touch with friends and being outside on a sunny day are close seconds. For more information on Healing Touch, check out: Healingbeyondborders.com.
"My experience of healing touch with Annie was profoundly impacting. I was amazed at the sense of peace and calm that came to my heart through those sessions with her. I would show up at her office feeling blocked and anxious and leave feeling calm, open, and cared for. She has a caring spirit and a warm heart, which in combination with her professionalism; make it very comfortable to be in her care. Her spiritual depth and centeredness herself ground her in her healing work and her giftedness is readily apparent. I would highly recommend Annie's healing touch to anyone looking for a profound shift in their sense of inner peace and well-being."
- Ann S. 
Healing Touch is a relaxing, nurturing, energy-based therapy which uses gentle touch to influence and support the energy system within and surrounding the physical body.
The goal is to clear, harmonize, energize, and balance these energy systems, thus enhancing physical, emotional, mental, and spiritual health. This type of therapy supports your body's natural ability to heal. It is safe for all ages and works in harmony with standard medical care.
Reduces stress
Calms anxiety, depression
Decreases pain
Strengthens the immune system
Enhances recovery from surgery
Complements care for neck & back problems
Deepens spiritual connection
Supports cancer care
Creates a sense of well-being
Eases acute & chronic conditions