CRANIOSACRAL THERAPIST MELISSA KILANOWSKI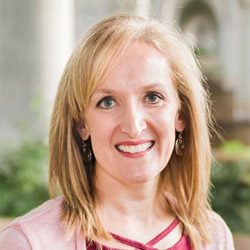 Melissa Kilanowski, CST, CLC specializes in craniosacral therapy and myofascial release. This type of therapy is a hands-on bodywork modality that addresses pain and tension throughout the entire body by releasing and balancing the fascial tissue throughout in order to allow the body system—from the cranium to the sacrum (which, then, ultimately services every cell in the body)—to work the way it was designed.
Interestingly, the fascia is connected to every tissue in the body and then, hence, impacts every system of the body—nervous, respiratory, lymphatic, etc. This makes CST/MFR work, at best, a very formidable treatment option on its own and, at the least, an excellent complement to other treatment modalities. CST/MFR is effective at addressing any myriad of conditions including migraines, head and neck pain, injuries, physical and emotional trauma, birth trauma, tongue-tie, lower back pain, asthma, TMJ, fibromyalgia symptoms, and more. Additionally, Melissa is a Certified Lactation Counselor and trained in the latest research-backed approaches to infant feeding methods and breastfeeding support.
Melissa resides in the St Cloud area with her husband and 3 children. Her passion for people is supported by her many years of experience working with people of all ages in various employment and volunteer capacities. As is often the case, her interest in CST/MFR therapy came as a result of a personal success story along with following what she believes is a God-given calling to love and serve people in a new capacity. She looks forward to working alongside each new client as they pursue physical, emotional, and spiritual health. Our bodies truly are fearfully and wonderfully made! Melissa believes strongly that achieving optimal health includes collaborating with other care providers, including trusted physicians, specialists, chiropractors, mental health professionals, etc. In Health as in Life, together we achieve more! You are sure to find Melissa's kind and compassionate nature, listening ear, skilled touch, an ever-growing base of knowledge, and experience a welcome and effective therapeutic treatment that is certain to see positive results.
To schedule with Melissa call or text: (320) 291-3373 or email restorecst@yahoo.com.
For more information please visit: https://www.facebook.com/release.restore.team